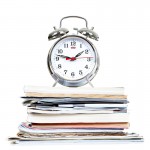 A legal assistant formerly known as a freelance paralegal can save you the costs of legal fees by preparing legal documents for the general public related to issues such as: eviction, divorce, adoption, guardianship and much more. A legal assistant does not need either the permission or the assistance of an attorney to prepare such legal documents. This profession came into existence recently in Los Angeles to simplify access to the legal system.
There was a time when only attorneys or paralegals that worked for an attorney had the authority to draft legal documents for others, but with the introduction of the doctrine of pro se, the profession of legal assistant was born. However, these legal document assistants cannot provide legal advise. They "correctly" prepare legal documents at the discretion of the consumer.
Utilizing a legal document assistant has many benefits, but you should be careful to check the credentials of any legal assistant before hiring them. Specifically whether they are registered and bonded within the county they work in. Here are some of the major benefits of  hiring a legal document assistant, especially for the preparation of divorce documents:
It is a low cost alternative to hiring a lawyer
Most of the lawyers charge an unreasonable amount even for routine services like preparation of legal documents. To prevent from being taken for a ride, you can hire a legal document assistant, who will be able prepare all the legal documents pertaining to eviction, divorce or any other legal matters.
Avoid long delays of self-help centers
Your job will be done promptly if you go to a legal document assistant as you won't have to run around from one self-help center to another. You won't be under any unnecessary stress while the process is worked out.
Completion of all the paperwork in just one appointment
A reputable legal document assistant will finish all legal documents within 72 hours or less.
Professional and certified service
It is better to check the credentials of the paralegals or LDAs before hiring them. If you search well, you will find certified LDAs who will help you out professionally in preparing your legal documents.
For additional assistance in hiring a legal document assistant, we offer affordable and accurate legal document preparation services. Call us today for a free consultation toll free at 1-888-731-1500.
Luis Castro is the President of Superior Court Docs . Visit today for a free consultation and preparation of your legal paperwork.
Publishing Rights: You may republish this article in your website, newsletter or book on the condition that you agree to leave the article, author's signature and all links completely intact.
You're welcome to reprint these articles on your website and in your e-newsletters free of ch

arge, provided you don't change the article in any way and you include the byline (including a link to our site).
In doing so you agree to indemnify superiorcourtdocs.com, its directors, officers, employees, and agents from and against all loses, claims, damages, and liabilities that arise out of their use.
THIS WEBSITE and all of the materials and information on the Site is general in nature and are provided for informational purposes only.
Nothing on the Site should be construed as legal advice or used as a substitute for legal advice. The opinions stated in this site are based on personal experience.