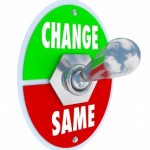 Many people change their names for various reasons like a divorce, adoption or simply because they do not like their name. Making the decision to change your name may or may not be simple; however, what is not simple is the actual name change process. Completing a name change can be expensive and is a precise and complicated process. However, this process does not have to be expensive and can be made easy if you are assisted by someone familiar with the name change process such as a legal document assistant. Hiring a legal document assistant to prepare your name change documents will save you time and money.
Procedure involved in the legal name change process
There is a definite procedure that needs to be carried out so as to finish the entire process quickly and accurately. It involves the following steps:
Preparation of all the required name change forms and court documents.
Filing of the original forms and the copies with the court.
Publish the order to show cause in any local newspaper once every week for four consecutive weeks.
Attending the court on the scheduled day of hearing.
Obtain the court order to change the name if it is granted by the judge.
Get a copy of the order so as to change your name in all your identity cards and documents.
Costs involved in changing your name
Changing your name will cost you a certain amount as there are a lot of fees involved for court filing, preparing petition forms and serving of notices among other things. Here are the various costs involved for changing your name
Fees charged by the legal document preparation company
If you choose to hire a legal document assistant, they will charge you a nominal fee, but it will undoubtedly be less than retaining an attorney.
When you go to the local superior court, you will have to pay a filing fee to the court in order to file your petition. In California, you may find the amount of this and other filing fees within your county's civil fee schedule, which are posted online.
Fees for serving a public notice
You will have to pay a local newspaper a certain sum for placing an ad that acts as a public notice. This sum varies depending on the newspaper and the area you reside in.
For additional assistance in hiring a legal document assistant, we offer affordable and accurate legal document preparation services. Call us today for a free consultation toll free at 1-888-731-1500.
Luis Castro is the President of Superior Court Docs . Visit today for a free consultation and preparation of your legal paperwork.
Publishing Rights: You may republish this article in your website, newsletter or book on the condition that you agree to leave the article, author's signature and all links completely intact.
You're welcome to reprint these articles on your website and in your e-newsletters free of charge, provided you don't change the article in any way and you include the byline (including a link to our site).
In doing so you agree to indemnify superiorcourtdocs.com, its directors, officers, employees, and agents from and against all loses, claims, damages, and liabilities that arise out of their use.
THIS WEBSITE and all of the materials and information on the Site is general in nature and are provided for informational purposes only.
Nothing on the Site should be construed as legal advice or used as a substitute for legal advice. The opinions stated in this site are based on personal experience.