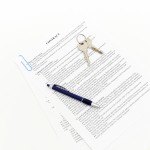 A Power of Attorney is a written document in which a person, also known as the Principal, appoints another person, also known as the Agent, to act on his or her behalf. This appointment is mainly done with respect to private affairs, business and other court-ordered matters. The Power of Attorney expires with the death of the taxpayer (Principal) or if the representative (Agent) revokes it. People normally opt for a Power of Attorney for medical or financial reasons.
Types of Power of Attorney
In the state of California, there are four different types of Power of Attorney.
Limited Power of Attorney
In this case, a person can act in place of another individual to fulfill a particular duty. On completion of the specified responsibility, the Power of Attorney becomes void.
Durable Power of Attorney
A person can act in place of another for financial decision making. This type of Power of Attorney remains valid even if the Principal becomes incapacitated.
General Power of Attorney
A General Power of Attorney is similar to a Durable Power of Attorney, however, the former stands void if the Principal becomes incapacitated.
Medical Power of Attorney
In such a Power of Attorney, the Agent is authorized to take all the medical decisions for the Principal.
Steps to get a Power of Attorney
Here is a list of steps you will need to take to get a Power of Attorney:
Choose your representative
While choosing your representative, be very careful and opt for a person ideally from your family whom you trust completely. Ensure that he or she will represent you with total integrity in all situations.
Fill your forms
Once you have chosen your representative, the next step is to fill all the necessary forms and documents. You can do this on your own or you can hire a legal document preparation service. Such legal professionals will complete the job in an efficient and timely manner.
Go to a notary
A Power of Attorney form in the state of California becomes valid only after it is authorized by a public notary. You can find a public notary at any commercial bank.
Notify
The last step to complete the process of getting a Power of Attorney is to notify the court. Make sure you keep the forms safe for future use.
For additional assistance in hiring a legal document assistant, we offer affordable and accurate legal document preparation services. Call us today for a free consultation toll free at 1-888-731-1500.
Luis Castro is the President of Superior Court Docs . Visit today for a free consultation and preparation of your legal paperwork.
Publishing Rights: You may republish this article in your website, newsletter or book on the condition that you agree to leave the article, author's signature and all links completely intact.
You're welcome to reprint these articles on your website and in your e-newsletters free of charge, provided you don't change the article in any way and you include the byline (including a link to our site).
In doing so you agree to indemnify superiorcourtdocs.com, its directors, officers, employees, and agents from and against all loses, claims, damages, and liabilities that arise out of their use.
THIS WEBSITE and all of the materials and information on the Site is general in nature and are provided for informational purposes only.
Nothing on the Site should be construed as legal advice or used as a substitute for legal advice. The opinions stated in this site are based on personal experience.